About SUA's Television Hosts
Megan Lynch
Megan Lynch is an actress, model, comedian and writer based in New York City. She can be seen in various commercials, magazines and as sassy, yet classy, Avery, in the webseries "Rom.Dot.Com."
Megan is a proud graduate of Boston College, where she studied English, Theatre and French. Her first job in the biz, was as an NBC Page (Yes, just like Kenneth). Megan is an alum of the Upright Citizens Brigade improv and sketch comedy program, and recently appeared in her first Off-Broadway show.
Megan is honored to be host of "Extreme Art Television" and can't wait to take you behind the scenes of the most unique artists out there!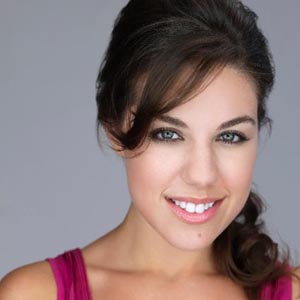 Sarah Sanders
Sarah is an actor in New York who has been in many independent films (3 of which will premiere in Summer 2015), in addition to various commercials, and is frequently on the Investigation Discovery Network, either killing someone or being killed.
She studies with Anthony Abeson and Wynn Handman in Manhattan, as well as Improv Training at The PIT.  You can also catch Sarah with Megan Lynch hosting  SUA"s very own "What's Happening New York?"
Sarah is thrilled to be part of the EAT team and can't wait to experience all of the unique art in NYC with you!
Carly Dufford
Carly Dufford is an actress, dancer, host, and choreographer in New York City.  Growing up in Jackson, New Jersey, she was able to start dancing and choreographing for Six Flags Great Adventure at a young age.  She received a BA from Rowan University in Theatre and Dance, and also received the Joseph Robinette Excellence in Theatre and Dance medallion.
Carly can be seen in commercials, music videos and live performances, children's theatre performances, and recently hosting for SUA's very own "What's Happening New York?"
Carly is thrilled to be working with SUA again for "Extreme Art Television" and excited for all of the wonderful things ahead!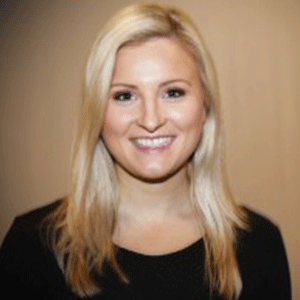 Morgan Troia
Morgan Troia is a New York City based actress and singer who graduated from SUNY Fredonia in May 2015, where she received her BFA in Acting.
Morgan has always had a passion for performing, and she is thrilled to have the opportunity to host for EAT! She also loves working with kids, and performs princess parties for birthdays and events on the weekends.
When she's not hosting EAT or being a princess, Morgan loves to spend time outdoors snowboarding or mountain biking. She is so grateful for all the opportunities she gets as a performer and she is so excited to experience all the amazing art that NYC has to offer!
Lindsay Arber
Lindsay Arber grew up in Miami, Florida and came to New York to attend college. She graduated from New York University with a B.F.A. in drama, studying with the Atlantic Theatre Company and Tisch in Ghana, and a minor in history. As a huge hockey fan, Lindsay worked her dream job as on-camera host for the NY Rangers during the 2011-2012 season. In collaboration with the Society of Unique Artists, Lindsay served as host for Extreme Art Television, Pillow Talk with Lindsay, the Unique Art Awards, and New York Phenomenon.
Theatre credits include Mariana in Measure for Measure, Freda in Mr. Hirsch Died Yesterday, Lion in The Wonderful Remix of Oz, and Rita in Lost. Film credits include Lisa in Bullycam and Peaseblossom in Jane Wants a Boyfriend with Eliza Dushku. Lindsay teaches improv, acting, movement, and Shakespeare at Youth Onstage. She studies at the Upright Citizens Brigade and performs with her independent improv team.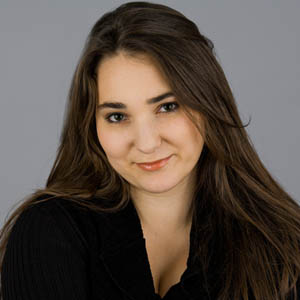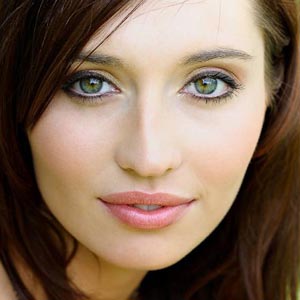 Danielle Guldin
Danielle Guldin, a host of SUA's Extreme Art Television, is truly a class act.
Selected as the face of Extreme Art Television in 2010, Danielle has enhanced this ground-breaking television show with her grace, talent, and professionalism. Danielle's talents and experience are far ranging and quite eclectic. Who would guess that this petite Philadelphia native is a former United States Marine with advanced military and weapons training? She is also a skilled dancer with an incredible voice, and a former Philadelphia Eagles cheerleader.
If this is not enough, Danielle boasts an incredibly impressive resume for someone so young. In addition to hosting Extreme Art Television, she has appeared as a segment host for NYC's Fashion Week, and is a frequent on-air model for QVC. Additionally, she has appeared on Gossip Girl and White Collar, and on numerous films. She has danced as Clara in the iconic Nutcracker ballet. She has starred as Elaine in the theatre production of Arsenic and Old Lace, and as a principle in the Vagina Monologues.